A little while ago a friend lent me a copy of the Last Song. She'd read it on a Caribbean break and seemed engrossed in it in the pictures of her holiday. I've documented before that I like to read but have hit a
bit of a wall getting through some books
I've got. Well, that's still the case but I've been reading some others.
I'm not really going to provide a review other than to say it was sweet enough, predictable enough, formulaic enough, about what you'd expect from Nicholas Sparks. These aren't bad things – this is the kind of book I can read easily and enjoy, then more or less just leave behind. Normally.
The copy I borrowed had a black and white of the movie poster on it with young Miley and Liam embracing. More or less a b&w of the above pic. Does it look familiar?
Have you read or seen any of Nicholas Sparks' other books, or movies based on his books?
Nights in Rodanthe and the Notebook particularly… But maybe even Message in a Bottle.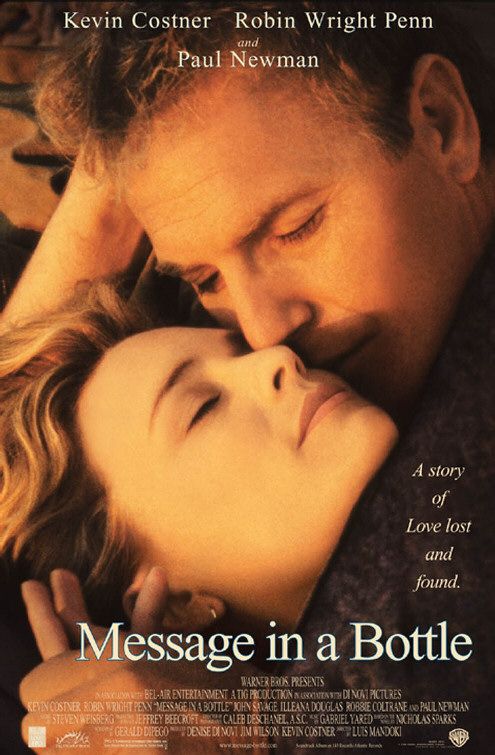 It's seems his poster maker bucked the trend and went out on a limb with Dear John. Look – they're not even looking at each other longingly…
So yeah, the book was ok, but the cover and its likeness to its predecessors is what really stood out…
*In a side note – one of my little "things" is that if I'm buying a book that has been turned into a movie, I don't want the movie cover. I want the book cover, as it was before. Not always easy to find but certainly my preference. Do you guys have a preference?