My fixation on movies continues, as I've been to the cinemas three times in the past week. Escapism? Maybe… but if so, a bit of a fail on that front.
After a tough day at work last Wednesday, a few of us took off and saw
The Fighter
. Loved it. I was keen to see it but was surprised just how much I liked it. I recommend some mid week Marky Mark for all and sundry. I didn't especially like the the fighting scenes that took place out of the ring though. And Christian Bale – wow! You might need to see it to understand, but I'm so so thankful not to be one of the Ward or Ekland sisters.
Then, thinking I wanted to see it, I met some friends for
Hereafter
on Friday night. Escapism this is not. When you've been to the funeral of a loved one, a movie all about death and afterlife is an interesting proposition. That said, it was a good movie – maybe not enjoyable and hard to recommend but I liked it and I'm glad I saw it. Matt Damon's got the salt and pepper look going on though – when did that happen?
And then to round off a brilliant weekend I saw
Black Swan
on Sunday evening. A lot have already seen it. It's… a little amazing and a lot mind blowing? I think the lightest thing about it is the credits at the end (reverse colours to usual). I can see why there is so much hype around it. And guys – do you really find that level of skinniness attractive? (surely not??).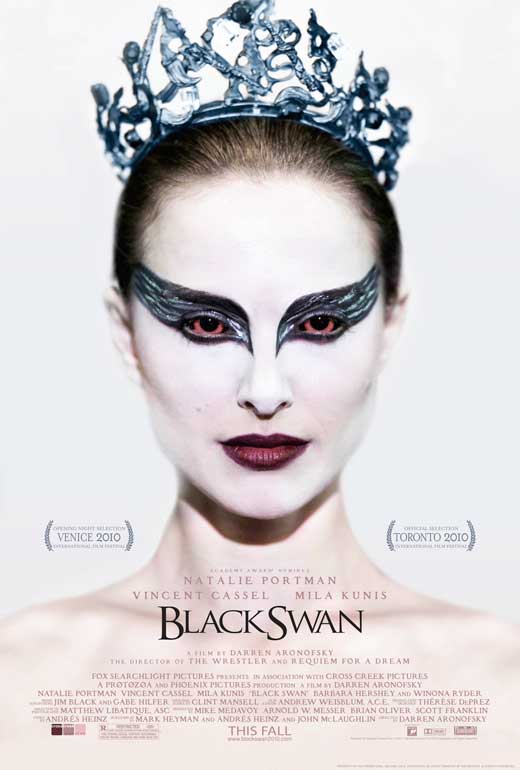 Have you seen any of the above? Like, dislike?